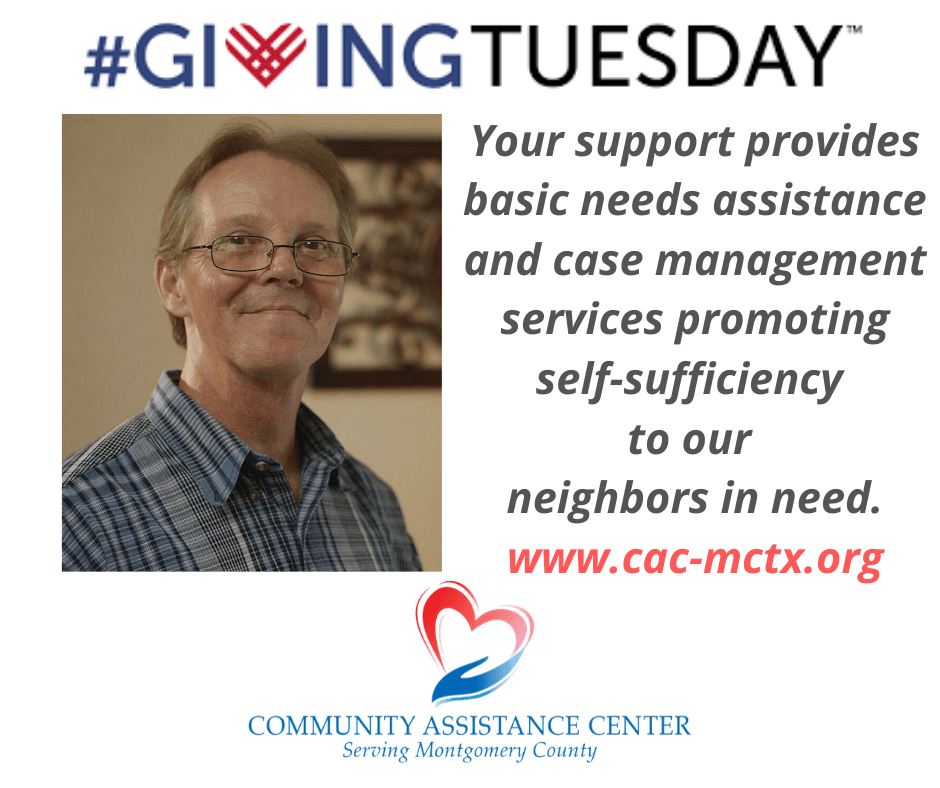 What is Giving Tuesday?
#GivingTuesday is a global generosity movement unleashing the power of people and organizations to transform their communities and the world on December 3, 2019 and every day.
It was created in 2012 as a simple idea: a day that encourages people to do good. Over the past seven years, this idea has grown into a global movement that inspires hundreds of millions of people to give, collaborate, and celebrate generosity.
One of the best ways to get involved is in your own community. We've created a directory to help you find organizations, events, and ways to give back in your own community.
How Can You Participate in Giving Tuesday?
Participate through Community Assistance Center by clicking the link below
Your Support Provides Basic Needs Assistance and Case Management services promoting self-sufficiency to our neighbors in need.