Coronavirus Response and Update to Services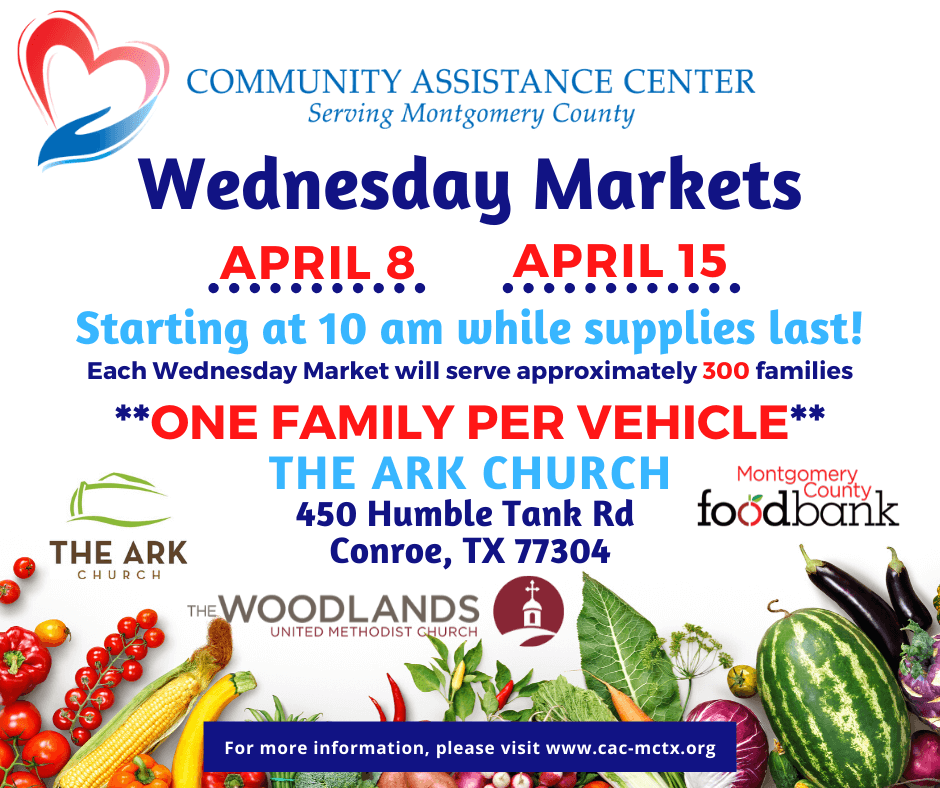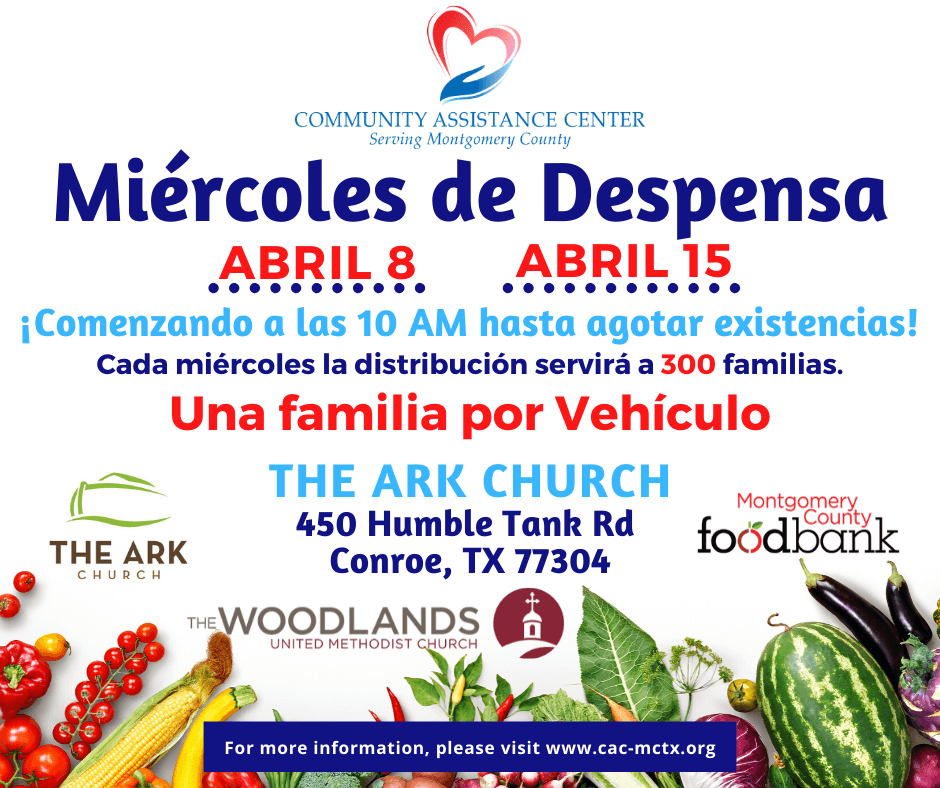 Community Assistance Center has transitioned to a NO CONTACT service delivery. Current Services Include:
Financial Assistance Services for utility payments are available by phone only. Please call 936-539-9211 for assistance.

Groceries will be distributed DRIVE THRU STYLE during Wednesday Markets beginning at 10 AM.  Current scheduled dates are April 1, April 8 and April 15. 
Updated Statement From Our Executive Director
To our Neighbors in Montgomery County,
The health and safety of our staff, volunteers, partners, and of course our neighbors in need, continues to be our number one priority. Amid the growing concern surrounding COVID-19 (Coronavirus), we will continue to monitor the situation closely, following the Montgomery County Health Department and CDC Guidelines, as well as the Montgomery County Disaster Declaration.
As of 4 PM today, March 18, 2020, Community Assistance Center will transition to a

NO CONTACT

service delivery.
What this means for our community is that we will remain open and provide services to the best of our ability while eliminating contact with the general public. During this time, CAC will move to only providing financial assistance services via telephone and food distributions during designated markets to be determined.
Individuals needing financial assistance with utility payments may call our appointment line at 936-539-9211 for services.
Unique Resale Shop will remain closed until further notice and will not be accepting clothing and other resale shop donation items nor will we be making pick-ups at this time.
We will transition to distributing groceries drive thru style only during designated dates and times. Currently scheduled dates are March 25 and April 1 from 10 AM to 1 PM; other dates and times to be announced. At this time, we are suspending all individual visits to our Client Choice Food Pantry.
We continue to modify how we deliver services during this difficult time and we are so immensely grateful to our team of dedicated staff and volunteers who continue to provide the best care to our fellow Montgomery County residents. Members of our community are now challenged with reduced operation hours from employers, school and business closures, loss of wages, and lack of child care, all while trying to make ends meet. CAC is here to help individuals and families during their time of crisis, and we are thankful for our friends like you who make such an impact.
On behalf of the entire CAC Team and Board of Directors, we thank you for your support and continued flexibility as things continue to change throughout this process. We remain dedicated to our work to strengthen Montgomery County one neighbor at a time.
We will provide updates on our social media platforms and on our website at www.cac-mctx.org as much as possible to keep our neighbors informed.